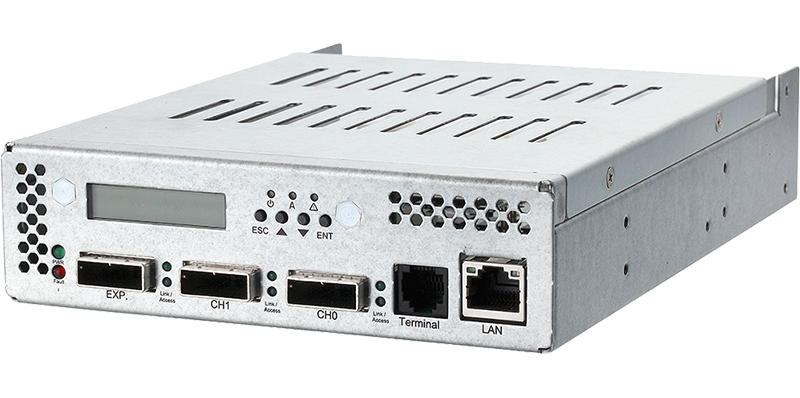 ARC-8068 series
(6Gb/s SAS to SAS RAID Controller)
System Architecture
---
✵ Support up to 24 x 6.0Gbps SAS disk channels with six SFF8087 (Mini-SAS) connectors
✵ 6Gb/s SAS to SAS -based external RAID controller with three SFF8088 connectors
✵ SAS Expander support for connecting up to 128 SAS/SATA devices
✵ 6Gbit/s speed at each port
✵ Embedded 2GB DDR2-800 cache
✵ 800MHz RAID-on-Chip Processor for high RAID 6 Performance and advanced power management
✵ Redundant flash image for adapter availability
✵ Battery backup module optional (BBM)
✵ Serial bus and SGPIO enclosure management
---
---
Host Interface
6Gb SAS-to-SAS
Two Mini SAS 4x 6Gb/s SAS Ports - 600MB/sec per PHY link
Management Interface
1 x RS-232 connector
1 x LAN RJ-45 connector
Disk Interface
Up to 128 devices using SAS expanders (one external Mini SAS 4x connector)
Up to 6Gb/s per port
12/16/24 SAS internal hard-drive connectors
6Gb/s SAS to SAS RAID Controller
---

The SAS to SAS 6Gb/s RAID controller provides 6Gb/s SAS host interface link to the host board on the server system. This RAID controller utilizes the same RAID kernel that has been field-proven in existing internal/external SATA/SAS RAID controller products, allowing to bring stable and reliable SAS RAID external subsystem. The SAS to SAS 6Gb/s RAID controller provides for 2U/3U/4U rack-mounted external storage chassis capable of accommodating up to 12/16/24 6.0-Gb/s, Serial-Attached SCSI (SAS) drives or 6.0-Gb/s Serial ATA (SATA) drives.
SAS to SAS RAID Controller
ARC-8068
Processor
800 MHz PowerPC RAID-on-Chip for RAID core and SAS microcode
Cache Protection
2GB DDR2-800 ECC Protection
Host Interface
Two Mini SAS 4x SFF-8088 connector
Internal Ports
Up to 24 internal SAS
Drive Connectors
6 x internal SFF-8087
Expansion Support
Up to 128 devices using SAS expanders (one external Mini SAS 4x connector SFF-8088)
Data Transfer Rate
Up to 6Gb/s per port
Physical Dimensions
146(W) x 43(H) x 200(D) mm
Power Consumption
Typical:23.2W
Operating Temperature
0 °C to 40 °C
Operating Humidity
10% to 80%, non-condensing
Regulatory Certification
CE, FCC
RAID Features

RAID level 0, 1, 10(1E), 3, 5, 6, 30, 50, 60, Single Disk or JBOD
Automatic drive failover and detection and rebuild using multiple Global, Dedicated or Enclosure hot- spare drives
Greater than 2TB per volume set (64-bit LBA support)
Greater than 2TB per disk drive
Disk scrubbing/array verify scheduling for automatic repair of all configured RAID sets
Login record in the event log with IP address and service (http, telnet and serial)
Support intelligent power management to save energy and extend service life
Support NTP protocol to synchronize RAID controller clock over the on-board LAN port
Write-through or write-back cache support
Redundant flash image for adapter availability
Real time clock support
Optional Prouduct - Accessories
---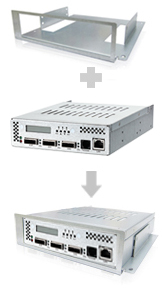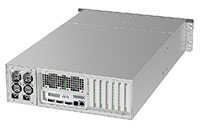 An ATX I/O Shield is a small metal plate located at the back of each rackmount chassis that provide openings for different I/O ports of a motherboard.
ARC-8028MB-Mounting Bracket for user to leverage the ATX I/O Shield position as ARC-8068 box I/O port. You can use ARC-8028MB to fit ARC-8068 box I/O port in the standard ATX I/O-Slot found in a Rackmount Chassis.